Self Help Graphics & Art is undergoing leasehold improvements, and its offices are closed during this time. However, we are still operating offsite. We are here to answer any inquiries or questions you may have, so please call us at 323-881-6444 or email  This e-mail address is being protected from spambots. You need JavaScript enabled to view it
SIGNIFICANT CONTRIBUTION
DONATED TO SELF HELP GRAPHICS 
BY ANONYMOUS DONOR
We would like to give a huge shout out to the anonymous donor that contributed over $23,000 to support the important work and mission of Self Help Graphics & Art. 

This donation, along with the recent grant awards of $10,000 by the Pasadena Art Alliance and $5,000 by the Union Pacific Foundation, furthers the work of SHG with the nurturing and development of emerging & professional artists, through programming and events such as workshops, exhibitions and cultural events such as Dia de los Muertos.
CELEBRATE NATIONAL CRAFT MONTH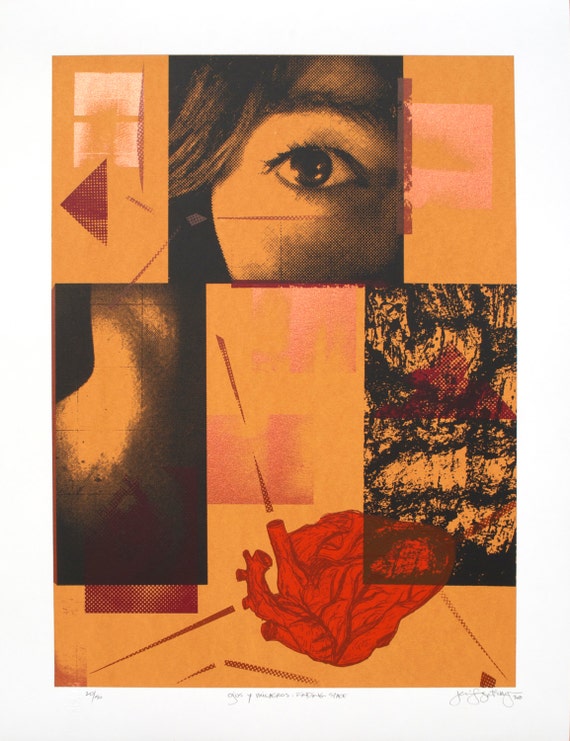 Help sustain the Professional Printmaking Program that has produced over 800 handcrafted fine art silk screened print editions by purchasing prints from Self Help Graphics & Arts.
Prints from SHG's Professional Printmaking Program are currently part of important collections including the Los Angeles County Museum of Art, the National Mexican Museum of Art in Chicago, among others, locally and nationally.
To view a collection of available prints please visit our Etsy Store.
If you are interested in collecting limited edition prints or learning more about collecting please email us at This e-mail address is being protected from spambots. You need JavaScript enabled to view it
SELF HELP GRAPHIC'S EAST COAST FRIENDS,
VISIT BOYLE HEIGHTS DRIVE BY PRESS
Wednesday, March 11 | 4PM - 7PM
LURN 2002 East 1st Street
Los Angeles, CA 90033

Self Help Graphics & Art is proud to host Drive By Press for a dialogue about their mobile printing adventures and work. This is a participatory event, come ready to work.
Support the sustainability of this project by purchasing freshly printed shirts for $20/shirt, or $10 if you bring your own garment/paper!
In a visual world of instant gratification, daily trend changes and on-demand results the Drive by Press design team focuses on the fundamentals of classic design, hand-craftsmanship, and old-school production techniques. When we say old school we mean it. Their process is based on the 800-year old technique of wood-block printing! BDP takes the same techniques used in fine art printmaking and apply it to apparel.

Check out this video if you are not convinced! Drive by Press Video

More info: www.drivebypress.com
TEXTILE DESIGN WORKSHOP with SHG
@ THE NATURAL HISTORY MUSEUM

March 21, 10am - 3pm | FREE*
900 Exposition Blvd.
Los Angeles, CA 90007
Create unique designs inspired by the Grandes Maestros exhibit using painting and stencil cutting techniques in activities led by Self Help Graphics & Art in the beautiful Nature Gardens.
Additional activities include a hand-clapping, finger snapping ensemble Sakai Flamenco as they perform traditional Spanish music and flamenco dances at 12 pm and 2 pm in the Otis Booth Pavilion, presented by The Music Center.
Decorate gourds with designs influenced by the art of Latin America in activities led by Leigh Adams in the Grand Foyer.
*All art activities and performances are free with paid museum admission except those taking place inside of the Grandes Maestros exhibit.
LIKE TO LEAD AND PASSIONATE ABOUT ART?
JOIN SELF HELP GRAPHICS & ART'S
BOARD OF DIRECTORS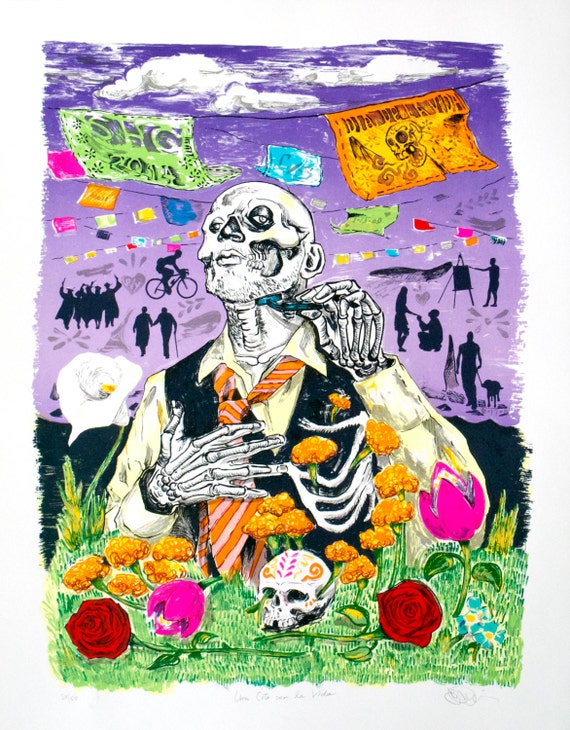 Self Help Graphics & Art is seeking candidates for the Board of Directors with financial backgrounds. We are looking for board members that could serve on the Finance Committee that have professional financial skills and characteristics that include:
* Financial Knowledge - Thorough understanding of financial reports and reporting, with some knowledge of nonprofit financial terminology and requirements.
* Communications - Able to translate financial information and financial concepts for the board. At times be able to present financial reports at board meetings, and explain and/or re-frame information for the board. Interpret and translate board questions, goals, and/or concerns about the financial information or financial situation to staff.
* Planning - Partner with the Executive Director, Bookkeeper and Accountant to develop annual budgets and cash flow reporting. Conduct budget discussions and convey budget information to the board. Assure budget priorities and decisions reflect the intentions and objectives of the board.
* Strategy - Working with the Executive Director, assess, analyze and create financial options and decisions for long-term goals and initiate discussions to connect finance and mission. For more information, please email This e-mail address is being protected from spambots. You need JavaScript enabled to view it
IM

PORTANT LEASEHOLD IMPROVEMENTS
& FACILITY UPDATE
Self Help Graphics & Art is beginning facility leasehold improvements, and will the administrative be periodically closed during this time. We are still here to answer any inquiries or questions you may have, so please call us at 323-881-6444 or email This e-mail address is being protected from spambots. You need JavaScript enabled to view it .
Self Help Graphics & Art will premiere its revamped space with the launch of a special 40th annual special prints exhibition with a date soon to be announced.
Select programming will continue at alternate sites during this time.