Self Help Graphics & Art is undergoing leasehold improvements, and its offices are closed during this time. However, we are still operating offsite. We are here to answer any inquiries or questions you may have, so please call us at 323-881-6444 or email  This e-mail address is being protected from spambots. You need JavaScript enabled to view it
SELF HELP GRAPHICS & ART
SELECTS FIVE LOS ANGELES PRINTMAKING AMBASSADORS FOR AN
INTERNATIONAL PRINTMAKING EXCHANGE WITH CUBA
Self Help Graphics & Art (SHG), in partnership with the Museum of Latin American Art (MOLAA) and the Richardson Center for Global Engagement, will send a team of five LA artists, this October, to the Taller Experimental de Gráfica (Cuba) for the first printmaking exchange of its kind.

The Richardson Center, which promotes diplomacy through alternative methods, has initiated and funded this historic cultural and artistic exchange project for SHG, the forty-plus year old arts institution serving the Latino community of Los Angeles. The selected artists will work at the Taller Experimental de Gráfica in La Habana, Cuba, each producing a fine art print in a limited edition of 30.

The following five Los Angeles artists, and an alternate, have been selected by SHG from a competitive, national pool of applicants, to participate in the printmaking exchange:

Margaret "Quica" Alarcón, Rogelio Gutierrez, Dalila Paola Mendez, Delilah Montoya, Miyo Stevens and alternate Ernesto Yerena.

In early 2016, the second part of the exchange will take place as SHG hosts the following five Cuban artists: Yamylis Brito, Carlos del Toro, Dairén Fernández, Aliosky García and Octavio Irving.

For the complete press release please click here.



DIA DE LOS MUERTOS
VENDOR APPLICATIONS ACCEPTED NOW

SUNDAY, NOVEMBER 1, 4PM to 10PM
Mendez Learning Center | 1200 Plaza del Sol, Los Angeles, CA 90033



Inviting local artisans and vendors to become a part of this milestone event! Fill out the application for consideration in this year's event as SPACE IS LIMITED.
Items must be Día de los Muertos related.

APPLICATION PROCESS
1. Please click on the link and submit online:
Arts and Crafts Vendors
Food Vendors

2. Chosen applicants will receive an invoice from PayPal via email to pay vendor fees. All applications are not finalized until payment is received.

If you still wish to submit a hard copy application, please email This e-mail address is being protected from spambots. You need JavaScript enabled to view it to set up a date and time at which to come into our offices.

For 42 years Self Help Graphics & Art (SHG) has organized one of the most popular Día de los Muertos events in Los Angeles and perhaps the oldest Day of the Dead commemoration in the country. This program is unique in that it provides the community with a season of activities from August to November, to celebrate and prepare for Día de los Muertos.
CALARTS/SELF HELP GRAPHIC'S 
MEDIA MASHUP PROGRAM
FREE WORKSHOPS!!!
Dates: October 6 - December 15, 2015 (no class November 24) 
January 26 - April 12, 2016 (no class March 22 & 29)
Time: Tuesdays, 4:00 - 7:00 pm

Location: Self Help Graphics & Art
1300 East First Street, Boyle Heights, CA 90033

Registration: To register, visit us on the web at calarts.edu/cap. Enrollment is based on a first-come, first-served basis.

In this 20-week program for high school youth, students explore a multitude of disciplines while focusing on specific social issues. Participants may choose to collaborate with others in the class, or work independently to develop their own way of self-expression and make creative choices within the visual arts. Media includes but is not limited to various forms of printmaking, stop-motion animation, and digital video production. The program culminates with an exhibition of the work at Self Help Graphics & Art and at a gallery in Downtown, Los Angeles.
NO PRIOR EXPERIENCE NEEDED / ALL MATERIALS PROVIDED
LIKE TO LEAD AND PASSIONATE ABOUT ART?
JOIN SELF HELP GRAPHICS & ART'S
BOARD OF DIRECTORS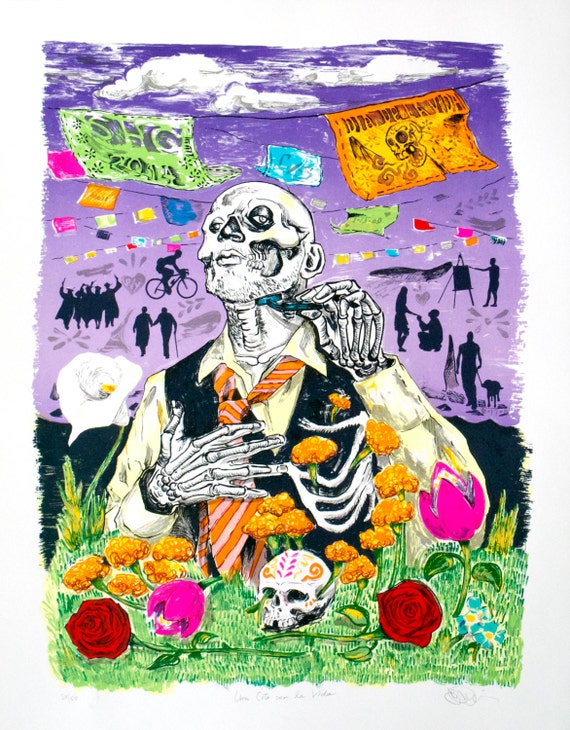 Self Help Graphics & Art is seeking candidates for the Board of Directors with financial backgrounds. We are looking for board members that could serve on the Finance Committee that have professional financial skills and characteristics that include:
* Financial Knowledge - Thorough understanding of financial reports and reporting, with some knowledge of nonprofit financial terminology and requirements.
* Communications - Able to translate financial information and financial concepts for the board. At times be able to present financial reports at board meetings, and explain and/or re-frame information for the board. Interpret and translate board questions, goals, and/or concerns about the financial information or financial situation to staff.
* Planning - Partner with the Executive Director, Bookkeeper and Accountant to develop annual budgets and cash flow reporting. Conduct budget discussions and convey budget information to the board. Assure budget priorities and decisions reflect the intentions and objectives of the board.
* Strategy - Working with the Executive Director, assess, analyze and create financial options and decisions for long-term goals and initiate discussions to connect finance and mission. For more information, please email This e-mail address is being protected from spambots. You need JavaScript enabled to view it
IM

PORTANT LEASEHOLD IMPROVEMENTS
FACILITY UPDATE
Self Help Graphics & Art is beginning facility leasehold improvements, and will the administrative be periodically closed during this time. We are still here to answer any inquiries or questions you may have, so please call us at 323-881-6444 or email This e-mail address is being protected from spambots. You need JavaScript enabled to view it .
Self Help Graphics & Art will premiere its revamped space with the launch of a special 40th annual special prints exhibition with a date soon to be announced.
Select programming will continue at alternate sites during this time.